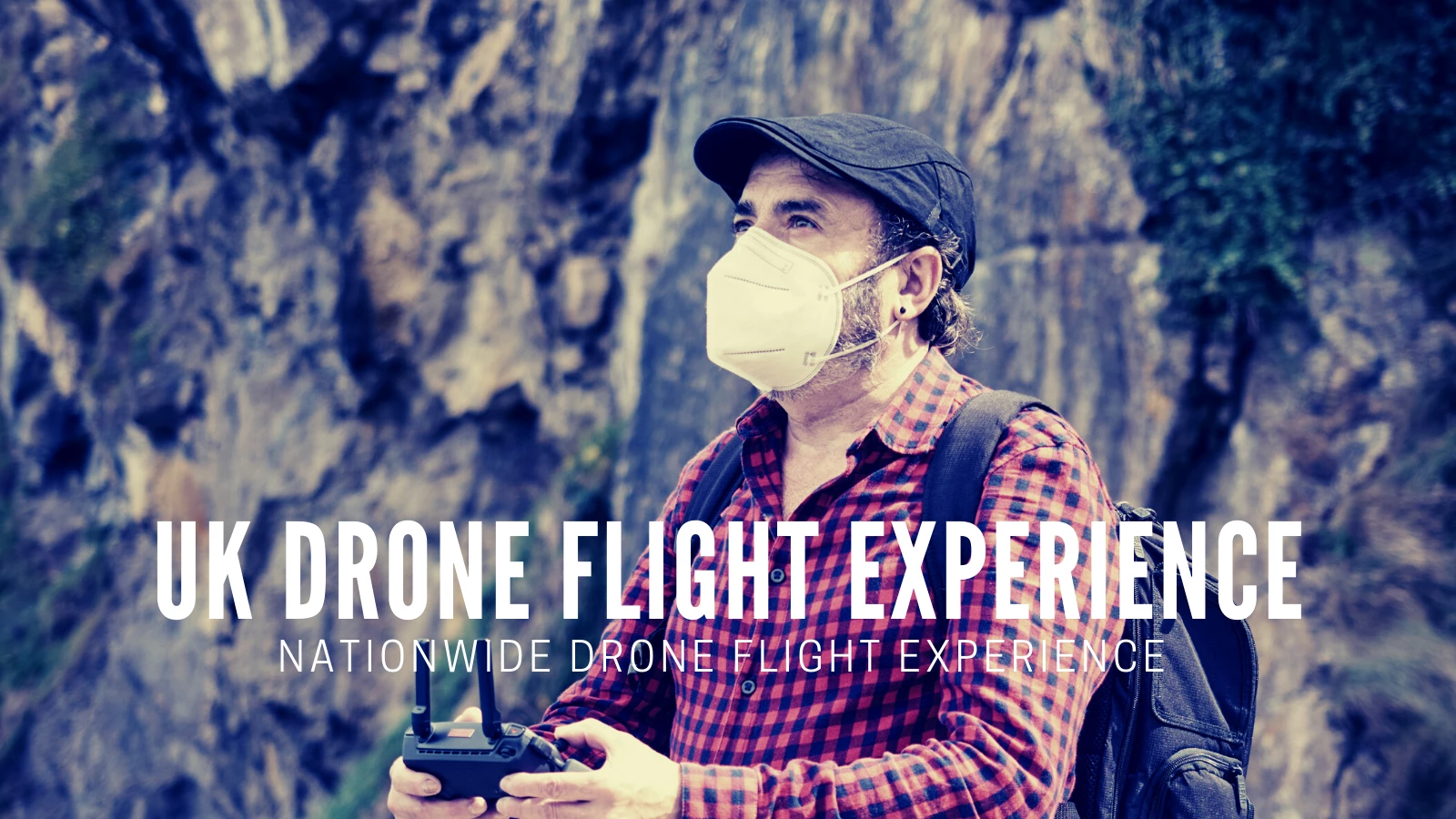 Get a unique drone flight experience with a fully qualified UK commercial drone pilot!
Who Is The Flight Experience For?
We have carefully worked with industry experts to create a personalised flight experience, which is easily adaptable to the needs of the client.
If you are brand new to the drone industry, we can offer a very exciting experience with the DJI Mini 2! This flight experience gives you the opportunity to experience drone flying for the very first time and gives a thorough and detailed overview of drones, drone laws and drone values.
If you are a passionate drone enthusiast but not sure how to improve your drone skills and knowledge, our experts can also assist you! Our experts can guide you through the details of an A2 CofC or a PfCO and show you how to fly like a professional.
What Is Included in a Drone Flight Experience?
As discussed earlier, our drone flight experiences can be tailored especially to the needs of the customer. In general, our professional operator will cover the basics including:
How the drone and transmitter work

How to use the DJI Go app

Pre-flight checklists

Drone rules and regulations

Pre-flight, take-off, flying and landing

Safe and effective flying techniques

Tips and tricks for capturing awesome images and video
Who Conducts The Flight Experience?
The flight will be organised by the Drone Safe Store team who will put you in touch with a Drone Safe Register Gold Pilot. Drone Safe Register Gold Certified Pilots have many years of experience flying drones and are CAA certified for commercial flights.
Drone Safe Store is the only place to find nationwide drone experiences. Whether you're looking for a drone experience in London or a drone experience in Manchester, we have a massive network of pilots ready to assist you.
Do I Need To Bring Anything?
Generally, it is a requirement that you will already have a drone of some sort. Alongside your aircraft and its controller, you would also need to bring a number of spare, charged batteries, as well as a smartphone or internet-connected tablet. Also, you would need to wear appropriate clothing and footwear alongside any necessary PPE.

If you don't yet own your own drone, we offer a range of affordable DJI drones for sale!
Depending on your location, we can offer a DJI Mini 2 drone rental service. Please use our live chat feature to find out more about this service.