The Mavic 3 Cine Premium Combo Is The Must Have Drone For Commercial Drone Pilots
It's Official...
DJI has finally announced the Mavic 3 Cine Premium Combo as their next-generation, flagship professional drone. With the Mavic 3 Cine featuring a higher price tag than the standard Mavic 3, what distinguishes the Cine Premium Combo to justify the jump in price?
Let's take off and work out exactly why the Mavic 3 Cine Premium Combo is the new best professional drone!
Mavic 3 Cine Premium Combo - DJI's New Professional Drone
With the reveal of the Mavic 3 Cine Premium Combo, DJI is attempting to usher in the next generation of professional drones by appealing to the concerns of commercial drone operators around the world.
The Mavic 3 is DJI's intended solution for professional filmmakers and has been built to satisfy the ever-changing demands of professional videographers in 2021.
In general, commercial drone operators have been frustrated with DJI in recent years due to the general lack of innovation when it comes to their professional drone output.
Since 2019, DJI has been appealing more so to the retail market with drones like the Mini 2 and Air2s and somewhat neglecting the wider professional commercial drone market with entries like the FPV.
Combining a compact form factor with the inclusion of Apple ProRes alongside a substantial boost in specifications across the board, DJI is working hard to ensure professional drone operators are satisfied with the Mavic 3.
Size Matters For Professional Drone Operators
The options currently available on the market for professional drones are limiting commercial drone operators in two key ways - size and weight. Whilst DJI's Inspire 2 is a super impressive professional drone, it is not particularly easy to travel with and set up while on an operation.
With the Mavic 3 Cine, you can happily wave goodbye to the days of lugging around heavy hard cases for miles in order to capture the perfect aerial shot.
DJI's solution to this old-school way of shooting breathtaking images is to pack super impressive specs into a reasonably sized - and priced - all in one professional drone.
With the Mavic 3, you simply do not need to carry around a shed load of gear thanks to the cinema-grade camera quality the Mavic 3 provides.
Simply put, the video output the Mavic 3 captures wouldn't be possible 3 years ago, making the Mavic 3 a truly next-generation drone for professionals.
5K Camera Drone For Professionals
Built by Hasselblad, the Mavic 3 Cine's camera has been built with a 20-megapixel camera with a field of view up to 84 degrees. The aperture of the camera has an F stop of F/2.8 and the main sensors use 4/3 CMOS sensors.
For professional videographers, the Mavic 3 Cine's camera is capable of recording up to 5.1K at 50 frames per second and the ability to record 4K video at 120 frames per second. For those wishing to record at 1080p, the Mavic 3 Cine can capture up to 200 frames per second, making the Mavic 3 Cine DJI's most versatile camera drone yet.
Unlike the standard Mavic 3, the upgraded Cine Premium Combo version features a telephoto camera that is able to capture photos at 12MP and video at up to 4K 30 frames per second.
Overall, it seems that the Mavic 3's camera has been designed specifically to cater to the forever evolving demands of aerial filming within the filmmaking industry. The Mavic 3 Cine Premium Combo makes it easier than ever to get the perfect shot.
ProRes Now On Offer For Aerial Footage
ProRes is a highly versatile video format that was created to retain the maximum amount of detail and dynamic range within footage while putting the least amount of strain on an editor's CPU.
This power can now be harnessed in the DJI Mavic 3 Cine Premium Combo drone! This new ability to record aerial video footage in ProRes 422 HQ provides you with the post-production ability to edit footage without driving your computer to a halt.
ProRes 422 HQ also better retains color information on your aerial footage, providing you with better-looking and better-optimized copies of your aerial videography.
When passing your aerial footage onto a production company, not only will they be impressed, it's almost a bragging right!
ProRes is quickly becoming one of the most widely used codecs by video editors in the world, and with the Mavic 3 Cine Premium Combo, you can offer this premium codec.
Next Generation Smart Controller
Similar to how DJI recently bundled the Mavic Air2s with a Smart Controller, the DJI Mavic 3 Cine Premium Combo will launch with a smart controller within the bundle.
This is an updated smart controller especially built for the Mavic 3 Cine drone. The DJI RC Pro features a 1000-nit display, high-performance processor, and supports up to 15km of video transmission.
We've often said that the original DJI Smart Controller is one of if not the best accessory on offer from DJI, so a refreshed version of the accessory is an extremely exciting prospect.
The New DJI RC Pro is clearly an unmatched option when it comes to aerial content creation by drone professionals.
Storage Solutions For Drone Professionals
Unlike previous upgrades within the Mavic series of DJI drones, the Mavic 3 Cine drone upgrades the storage solutions on offer for professional drone operators.
The Mavic 3 Cine drone features an impressive internal storage capacity of 1TB! This can then be boosted with the addition of microSD cards.
Fortunately, the 1TB of storage included is stored on an SSD, allowing for the quick transfer and manipulation of aerial data. Also included within the Mavic 3 Cine Premium Combo is a 10Gbps lightspeed data cable!
With the combined power of Apple ProRes and impressive storage capabilities, DJI has made it easier than ever to capture aerial video and photography.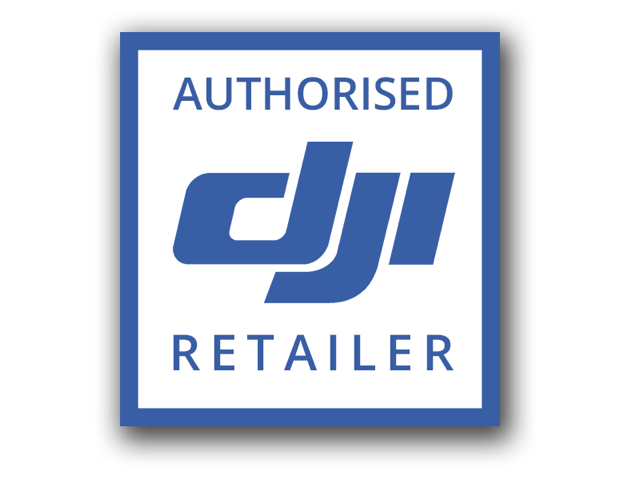 Is The Mavic 3 Cine Drone The Must Have Drone For Commercial Drone Pilots?
It is clear that DJI has invested heavily in building a proper drone for professional drone pilots and it's clear they have succeeded.
DJI has pressed refresh on the Mavic line and built the Mavic 3 Cine specifically for professional drone operators, incorporating a number of new features like the addition of ProRes with across-the-board improvements to the camera, flight time, and storage options.
Saying that the Mavic 3 Cine Premium Combo has been made for filmmakers is an understatement. If you are a serious professional drone pilot with a passion for capturing beautiful aerial imagery the Mavic 3 Cine Premium Combo is for you.