You Might Be Asking Yourself... How & Where Do I Register My Drone?
How To Register A Drone
Firstly there are a few things you may need to know about registering a drone.
You must be at least 13 years of age to get a Flyer ID in the first place. And to register the drone you have to be 18 years of age. You might be wondering how you can operate a drone if you have to be 18 to register for an Operator ID. This can be done under the supervision of an adult who has registered for an Operator ID, and if you have your Flyer ID you can fly under their supervision.
When getting your Flyer ID you must prepare for a theory test. The theory test in question is 40 marks and needs a pass mark of 30 to get it. After passing your Flyer ID you will not have to worry about it for a while because it lasts for 5 years and does not cost a penny. Providing that you have your Flyer ID you can therefore move on to registering your drone!
The Flyer ID test can be found here on the CAA's website.
What Happens After You Get Your Flyer ID
Congratulations! You have now passed the Flyer ID. What do you do after you have passed the Flyer ID? You must now move forward onto registering for an Operator ID! This costs £9 and lasts a year. This would need to be renewed for every year that you want to fly.
Upon passing the Flyer ID online test. You will get the choice to print out a Flyer ID card to prove your completion of online training. It will say your name, Flyer ID and the expiry date.
Who needs an Operator ID? The operator ID must be completed by the person or organization who is responsible for the drone or model aircraft. If you are under 18 you will have to ask a parent or guardian who is over 18 to register for an Operator ID.
The operator ID must be clearly visible and labelled on all of your drones which you are responsible for and you can label this with the same Operator ID, so there is no need to get another Operator ID. When labelling your drone the Operator ID must be..
On the main body of the aircraft

Secure and safe from damage

Clear and in block capitals taller than 3mm

Visible from the outside
When letting someone else fly under your Operator ID you must tell them to...
Fly safely and follow the Drone Code

Follow manufacturers instructions for flying

What you are responsible for keeping firmware up to date etc.

What you expect of them when flying under your operator ID (Maintenance, battery charging etc.)
The Operator ID can be found here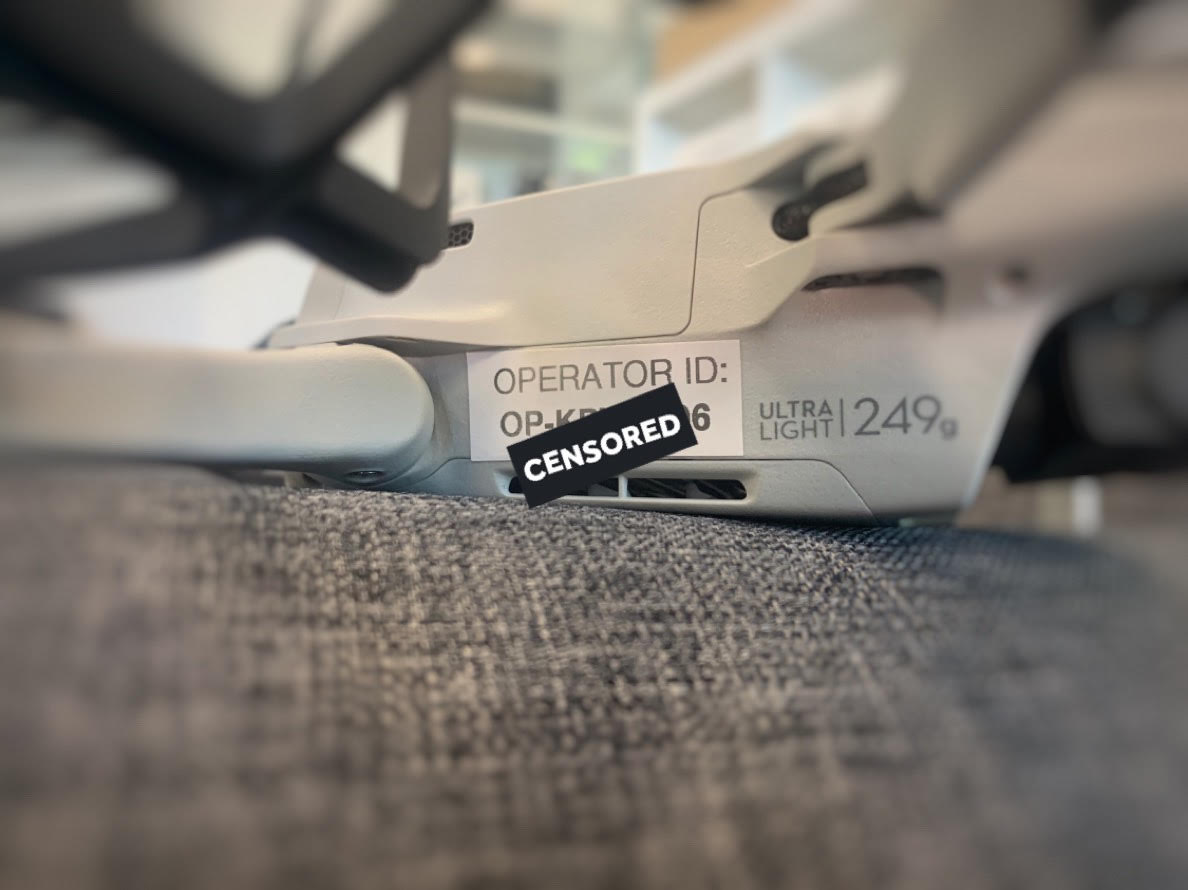 Remember to always fly legally and safely.