Learn How To Become a Licenced Commercial Drone Operator With CAA Flying Permissions
In our previous blog, we outlined the rules and regulations when it comes to CAA Drone Identification, including the Operator ID and the Flyer ID.
These encompass the rules for small drones and toy drones, but as soon as you explore further than the DJI Mini 2, you enter the world of CAA Drone Permissions.
Find out how you can fly flagship DJI drones like the Mavic Air 2S safely, commercially and legally.
CAA Drone Permissions
When it comes to legally flying a drone for commercial purposes, the operating laws have changed dramatically over the past few years.
As opposed to a standard all-encompassing "drone licence," there are two primary types of remote pilot competency qualifications available.
Anyone who wishes to fly a drone for commercial purposes (also known as aerial work) must obtain a 'Permission' from the CAA.
To earn a Permission, you must demonstrate: a sufficient understanding of aviation theory, pass a practical flight assessment and develop procedures for flights in an Operations Manual.
There are two types of Permission on offer from the Civil Aviation Authority:
A2 Certificate of Competency

GVC + Operational Authorisation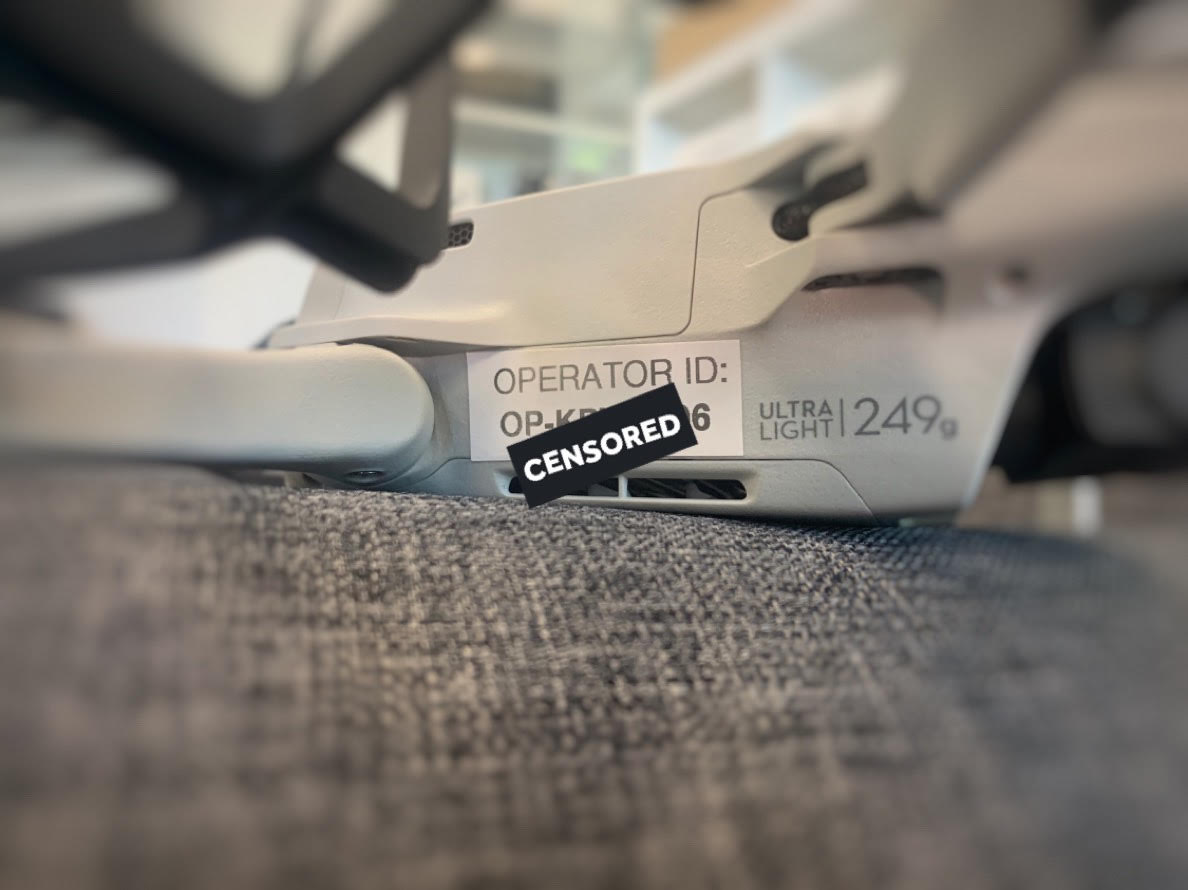 Learn About the A2 Certificate of Competency (A2CofC)
With the completion of the A2CofC, you will be able to operate a commercial drone for the first time without spending hundreds of pounds on advanced training and permissions.
The A2 allows you to fly commercially and start a drone business, but it restricts the types of drones you can fly for commercial purposes.
With the A2 you can fly the following commercially:
Open Category – Subcategory A2

Open Category – Subcategory A1 – Until 31/12/22 using sub 500g aircraft.
Potential Aircraft:
The A2 is not just a commercial permission; it is a competency Permission that allows flights in the A2 subcategory, whether recreational or commercial.
This course is designed for drone users who want to fly their C2 sub 4kg drone close to people.
When studying for the Advanced A2CofC, operators must study for and pass a timed theory-based exam, which can be taken online or in a classroom.
There are numerous training providers available, but you must ensure that the provider is CAA approved.
Drone Safe Store work with Osprey Drone Training to provide the Advanced A2CofC to customers at a discounted rate.
The exam is administered in a formal setting and consists of 40 multiple-choice questions covering meteorology, UAS flight performance, and technical/operational ground risk mitigations.
The exam is closed-book, with a minimum passing score of 75%. The exam will last 75 minutes, but any candidate with a recognised disability or additional needs (e.g., dyslexia or dyspraxia) will be given an extra 15 minutes.
With the A2 CofC you can operate a number of drones commercially, but it primarily acts as an acknowledgement of your skills and abilities as a drone pilot.
Learn About the GVC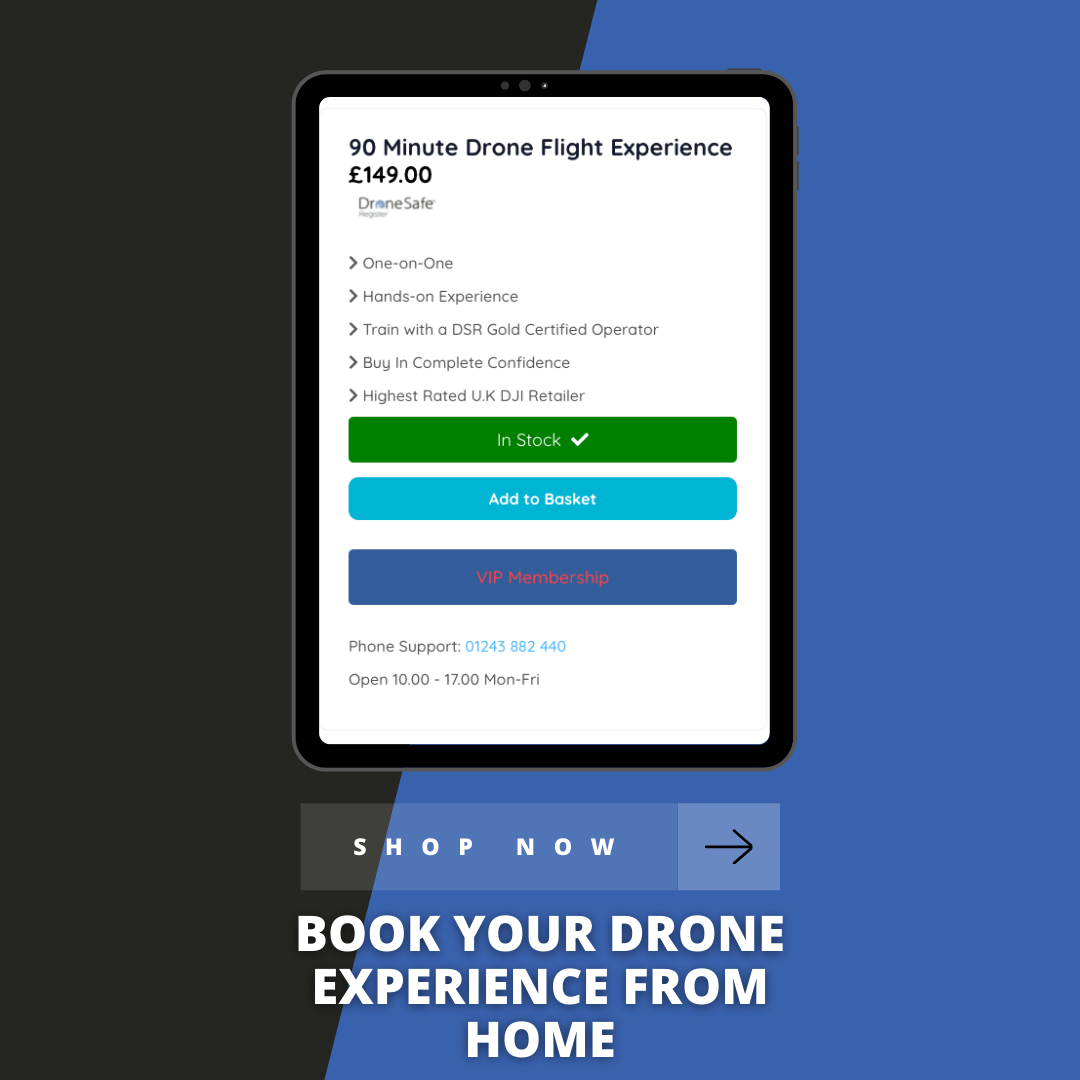 Learn About The Operational Authorisation
After completing your GVC, you then have to apply separately for an Operational Authorisation with the CAA. The OA is issued by the CAA and will therefore require approval from the CAA.
Included In Your Application:
Operations manual

Risk assessment

Details of the competency levels of each remote pilot involved in the operation
The CAA Operational Authority requires annual renewal as well as an up-to-date operations manual.
The application can be completed online, but there are rejection rules in place for incomplete applications.
If an application is rejected, the applicant will be notified, and you will be required to revise it.
Every OA operator is responsible for ensuring that they have adequate insurance coverage. This is a requirement of all operational permissions issued by the CAA.
Drone Safe Register and Drone Safe Store collaborate with Coverdrone to ensure that all of our operators have access to best-in-class insurance options.

The Operational Authority is the gold standard of drone permissions, allowing you to fly all classes of drones commercially within the guidelines of your operations manual.
Drone Safe Store endorses a number of training providers across the country, each of which can provide training for either the A2CofC or the GVC + Operational Authority.