DJI Inspire 3
The DJI Inspire 3 is the pinnacle of aerial filmmaking, providing cinematographers with unrivalled workflow efficiency, camera language, and artistic flexibility. Professional filmmakers can now maximise the potential of each shot with an all-in-one 8K camera drone.
DJI Inspire 3 Key Features
Tailormade 8K Sensor
Dual Native ISO
14+ Stops of Dynamic Range
O3 Pro Video Transmission at Cinema-Grade
RTK Positioning
Dual Control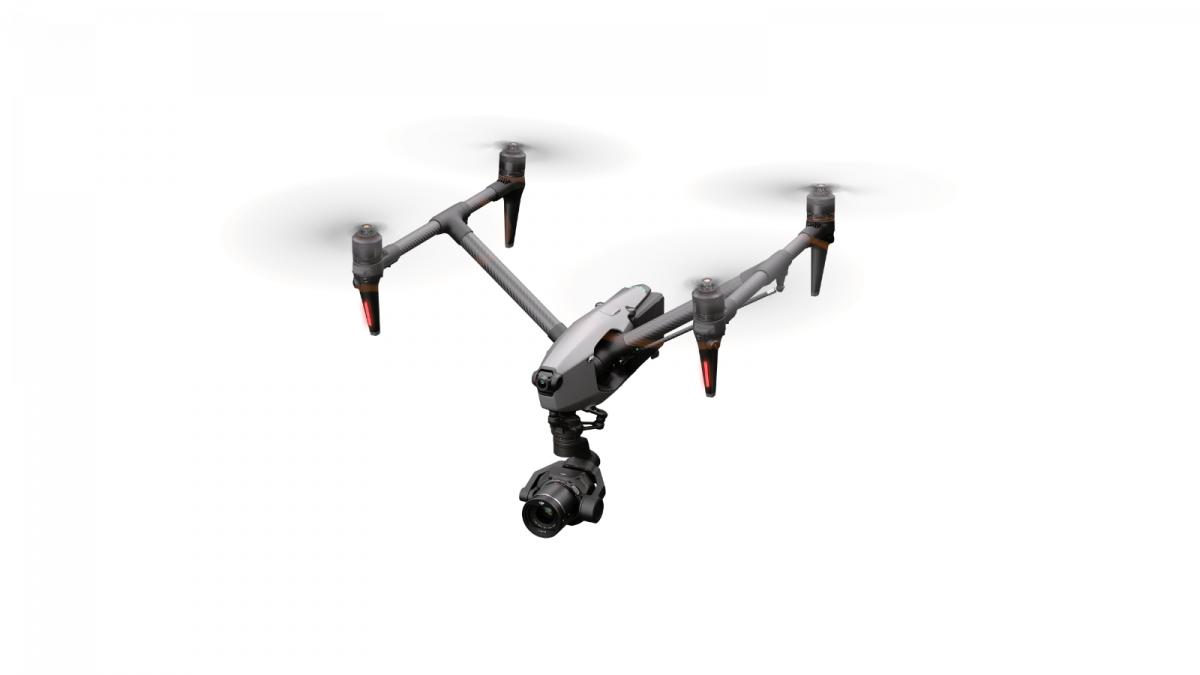 Tailormade Sensor
To further drone filmmaking, DJI created the X9-8K Air, their lightest-ever full-frame three-axis gimbal camera, specifically for the Inspire 3. It is equipped with DJI's most recent image processing system, CineCore 3.0, which supports internal recording of videos up to 8K/25fps CinemaDNG and 8K/75fps Apple ProRes RAW, satisfying the demands of top-tier film and television productions.
O3 Pro Video Transmission
O3 Pro, DJI's most recent cinema-grade video transmission system, is installed in the Inspire 3, allowing for a maximum transmission distance of 12 km in dual-control mode and 15 km in single-control mode. The FPV camera and the gimbal camera both enable 1080p/60fps live feeds with an incredibly low latency of 90 ms.
Controlled with the DJI RC Plus
The DJI RC Plus controller has a 7-inch widescreen and was made with professional drone pilots in mind.
The DJI RC Plus has excellent environmental adaptability, working in temperatures ranging from -20 degrees Celsius to 50 degrees Celsius and being dust-proof and waterproof to an IP54 standard.