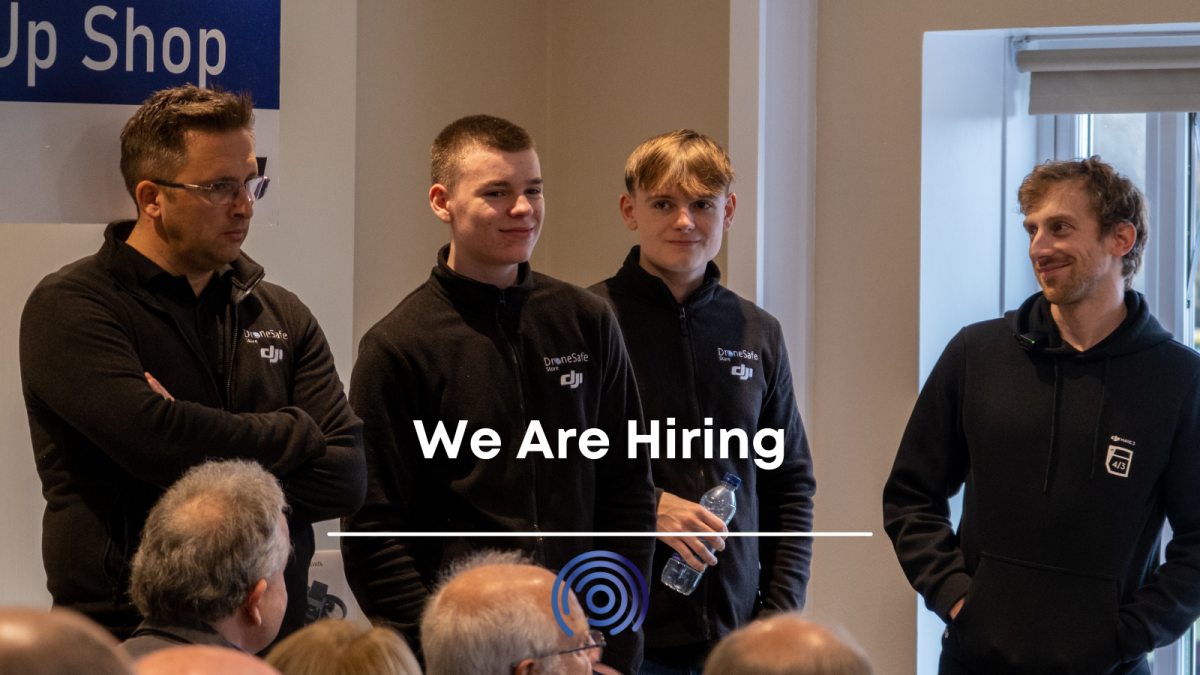 We Are Looking For A New Team Member
Trainee Sales Executive/Warehouse Support Role (Full Time)
Who are we?
​​Drone Safe Store is a highly rated DJI Retailer that serve drone pilots, consumers, businesses, universities and government sectors nationwide drone solutions. We have been trading for just over 2 years and are now one of the largest DJI Suppliers in the U.K.
We are seeking a highly motivated Trainee Sales Support/Warehouse Role to join our growing team.
If you thrive in a fast-paced retail environment and are passionate about learning to provide world-class customer service, then we would love to hear from you.
As a Trainee Sales Executive/Warehouse Support Role at Drone Safe Store, you will act as a DJI brand ambassador. With the support of store management, we will train you to be able to drive sales and exceed customer service expectations while sharing your knowledge of the product in a highly professional manner.
Skills & Progression
This is an excellent opportunity to work with a team of highly skilled individuals where you will learn from the best in the business. Think about this as a funded apprenticeship by us and an opportunity to progress within the company, like all current members of staff have.
We would hope that the skills you will learn from this job role will be life-changing for your professional career and future, which we hope would be with us. We are a fast-growing company who operates in a fast-growing industry.
We Can't Wait To Meet You
Ideal candidates will have: 
Excellent computer skills and experience working with Apple Mac, specifically on Emails, (To communicate with customers and members of the team) Google Docs/Word (For loading products onto the website) & Google Sheets/Excel (For managing stock)
Confident selling skills, with experience sales in a retail environment, not required but preferred.

Attention to detail with everything you do. We stock hundreds of products which are very similar looking and a small mistake could be costly to our company and have an impact on our customer reviews.
Excellent communication skills, we work closely as a team and communication are key on a daily basis to ensure we maintain a high level of service for our customers and that we can work effectively together.
Good people skills, you must be good at speaking with customers and people who come into the shop.

Previous sales experience is preferred but not essential as full training will be given.

Experience in a warehouse environment

To be punctual and live local to Drone Safe Store in Chichester, West Sussex

A passion for drones, aerial photography, and a general interest in cameras.
Responsibilities include:
Providing exceptional customer service in-store, on the Telephone, and on Live Chat

Packaging orders to a high standard (Training will be provided)

Taking customer orders over the phone (Training will be provided)

Booking collection of customers' orders and dealing with processing returns for faulty items.

Working well under pressure: Black Friday, Christmas and product launch events can see a spike in workload.

Learn to confidently share product knowledge giving the correct information at all times and not being frightened to double check and ask the team before you do.

Stock Management - Ensuring stock levels are accurate and up to date, this is extremely important as we must always have correct stock.

Ensuring that we have the correct amount of packaging supplies at all times.

Dealing with customers on our Live Chat system.

Ensuring the Warehouse is tidy and running smoothly at all times.

Taking inbound calls from customers and being able to answer queries

Answering emails and sending emails to customers
Working Hours & Contact
Full Time - 9am to 5:30pm Monday to Friday (Rota Saturdays from April 2023)
If you're interested in joining a young, dynamic and fast-paced environment where you can make a real impact, apply now to become a part of the Drone Safe Store team! Please email your Curriculum Vitae to [email protected] or phone us on 01243 882440.
Find Out More About Us
If you are considering this job role and would like to find out more about us you can do so by clicking the button below. Have a browse of our website so you have an idea of who we are!